About Keith
Keith the Entrepreneur
Keith Kreps had been in the automotive industry since 1979, after graduating from the University of Wisconsin-LaCrosse with a Business Administration Degree in Finance. He entered the industry as a Sales Representative in Fleet Management for a Wisconsin-based leasing company. In 1982, Keith was promoted to V.P. of Sales and Marketing overseeing 12 sales offices in major metropolitan markets. In January, 1988, Keith, with the help of investors, started his own leasing company. In less than 7 years, under his guidance, the company grew to over $20 million in assets with annual revenues exceeding $10 million.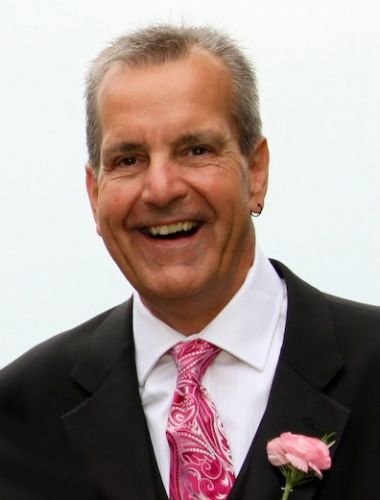 In 1996, Keith started another leasing company, ULTEA. Within 1 year, Keith was approached by a national bank holding company to purchase ULTEA. Upon the sale, Keith remained President and CEO, growing ULTEA to nearly $60 million assets and annual revenues of $25 million. In 2007, Keith's entrepreneurial spirit kicked in again, and he joined Pro-Techs Dealer Services, which he co-founded and helped establish in 1994.
Keith the Consummate Traveler
Keith always enjoyed traveling with friends and family, rarely going to the same place twice. Keith's love for travel and adventure began when he was very young; scuba diving, snorkeling, sailing, windsurfing, biking, running, hiking were just a few of Keith's hobbies that fueled his need to see the world. Keith was never a guy to want to just relax on vacations. He would fit in as much as he possibly could to make sure he got the full experience of what his travels had to offer and loved submersing himself in other cultures. He loved sharing those experiences with his close friends, but most of all with his wife and two daughters. He would take his family somewhere new every year for Christmas and usually a few places in between, always making sure it was full of fun and ethnicity. Museums, ancient ruins, tours of all kinds, and, of course, enjoying local cuisine were all just parts of visiting new places Keith truly enjoyed. He loved expanding his mind through travel and helping others do the same.
Keith the Generous Soul
Keith passed away on August 19, 2014 in his home surrounded by loved ones from an undiagnosed disease he had been battling for three years. Several weeks before he passed, Keith helped in the process of founding Keys to Travel, and recorded the video on our homepage for our potential scholarship candidates just one day before he left us.