Our Students
Raven
During my sophomore year at UW-Madison, as I was hoping to get into the Nursing program, I had the opportunity to care for a man with an undiagnosed neuromuscular disease. His name was Keith Kreps and little did I know that this man would change my life forever. Over the next two years, as I sadly watched Keith's condition worsen, I became so much more than just a caretaker, I became a part of the Kreps family.
During my junior year of college I had the opportunity to study abroad in Ireland. I excitedly told Keith the news and he proceeded to tell me that I had to take weekend trips, as it was very easy to hop on a plane and travel all over Europe once you're there. I told him that wouldn't be possible for me. I was barely able to afford the trip to Ireland, let alone spend money to travel elsewhere on the weekends. Keith then expressed to me how much he loved to explore the world and that the best gift you can give a person is the gift of travel. And with that he handed me a check to be used when I go to Ireland – the only condition being that I go visit London, England and Paris, France. My jaw dropped and tears filled my eyes. I could not believe that I was about to go on a trip of a lifetime, all because of the generous heart of Keith.
That summer I traveled to Ireland for my 3-week study abroad course with the peace of mind that I wouldn't have to budget every penny I spent, and with the excitement of being able to travel to different countries on the weekends. The first weekend trip I took was to Paris, France with three other nursing students. We had an absolute blast exploring the city by foot, bicycle, taxi, and water. No one can explain to you the feeling you get when you see the Eiffel Tower for the first time, except that it is absolutely breathtaking. Everywhere I went I thought of Keith and the amazing gift he had given me.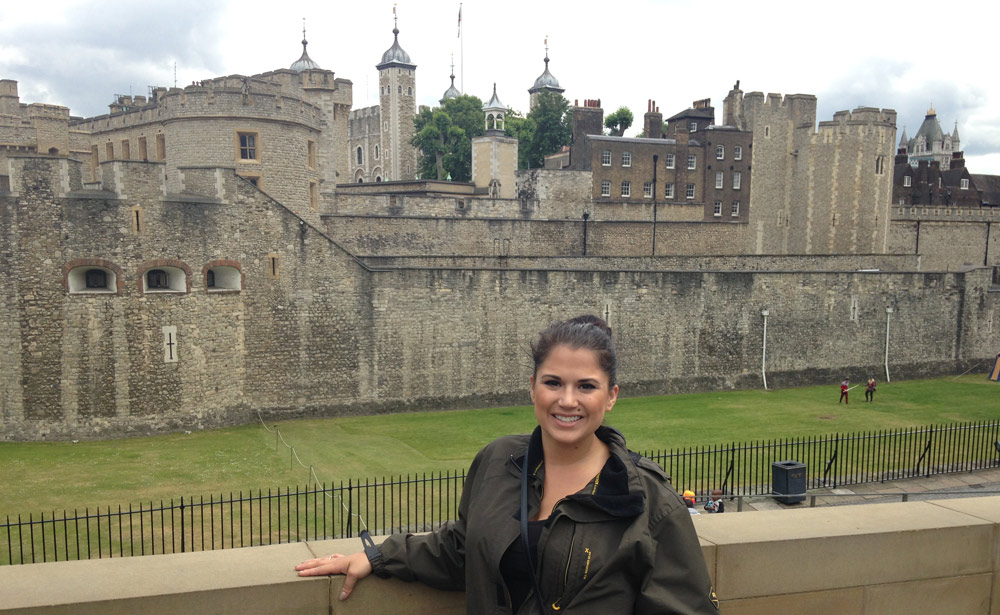 The last weekend of my trip I traveled to London, England by myself, which was the most empowering feeling. I went to all of the places Keith had told me about – the London Eye, Tower Bridge, Big Ben, Buckingham Palace, the Tower of London and more. I had just embarked on the most amazing journey of which I never thought would be possible for me. Upon returning to the states, Keith insisted that I show him every touristy picture and selfie. As I flipped through the pictures and shared my amazement, I turned to look at him and saw the pure joy on his face. I would never be able to repay Keith for the incredible gift he had given me, because he was absolutely right, the gift of travel is the best gift you can give a person, and I will be forever grateful.